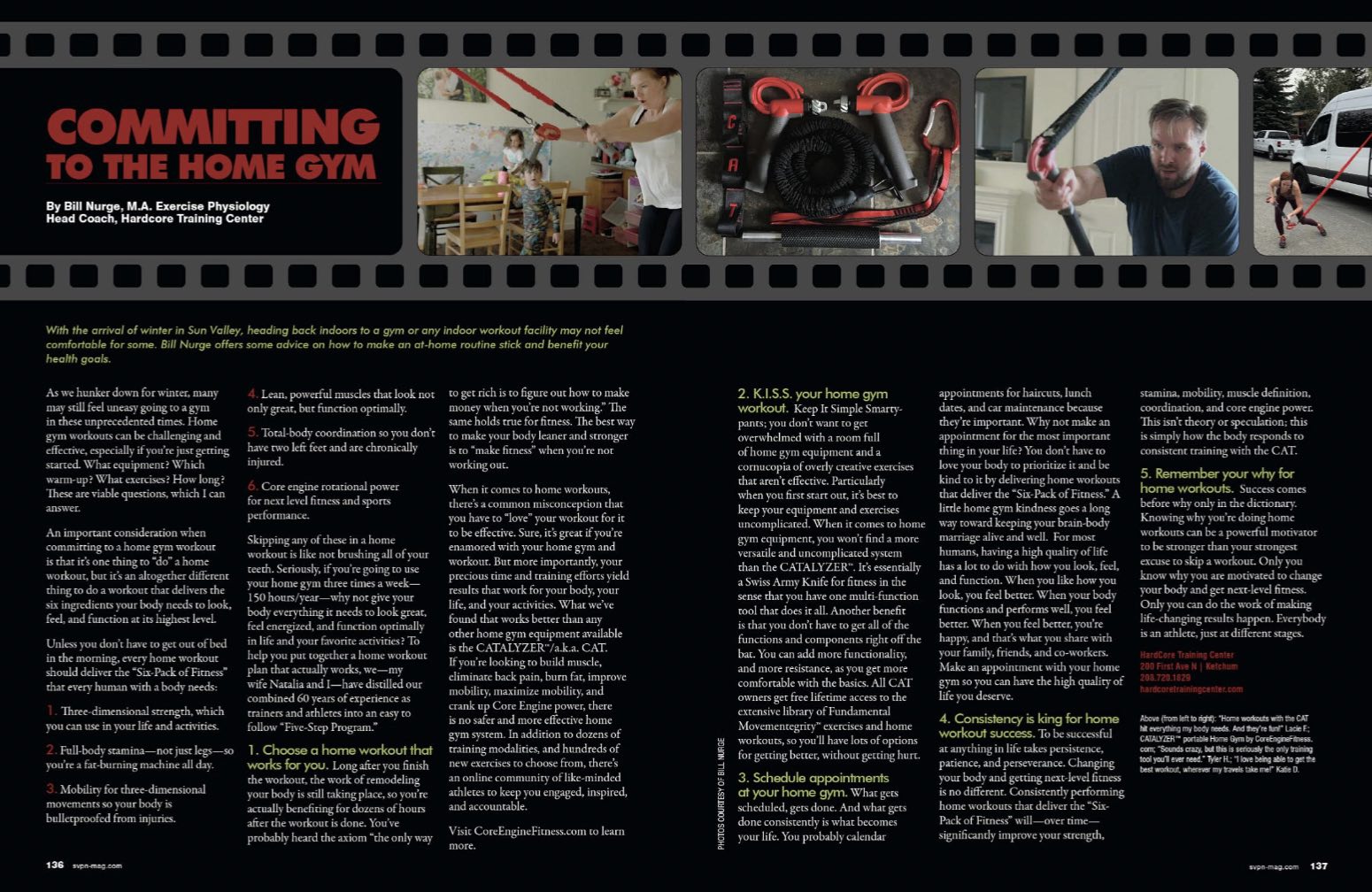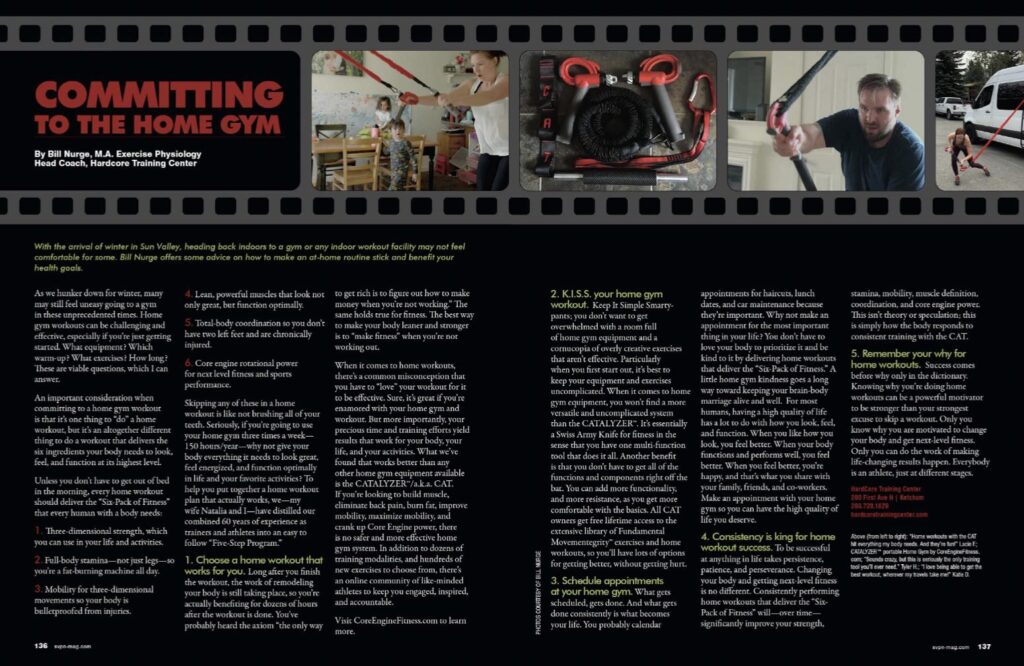 Committing to the home gym
How to pick the right workout and the best affordable equipment to keep you in shape at home. There are 6 things you body needs to consider…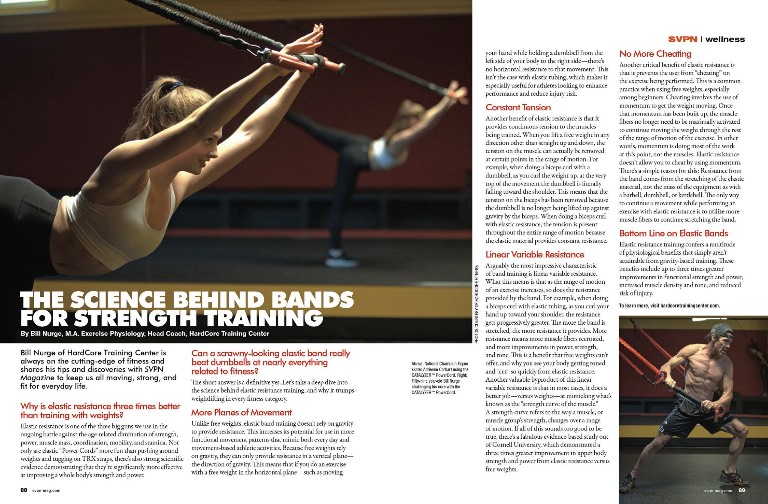 The Science behind bands for strength training
Find out why elastic bands are better than weights for strength, power, muscle mass, coordination, mobility, and stamina…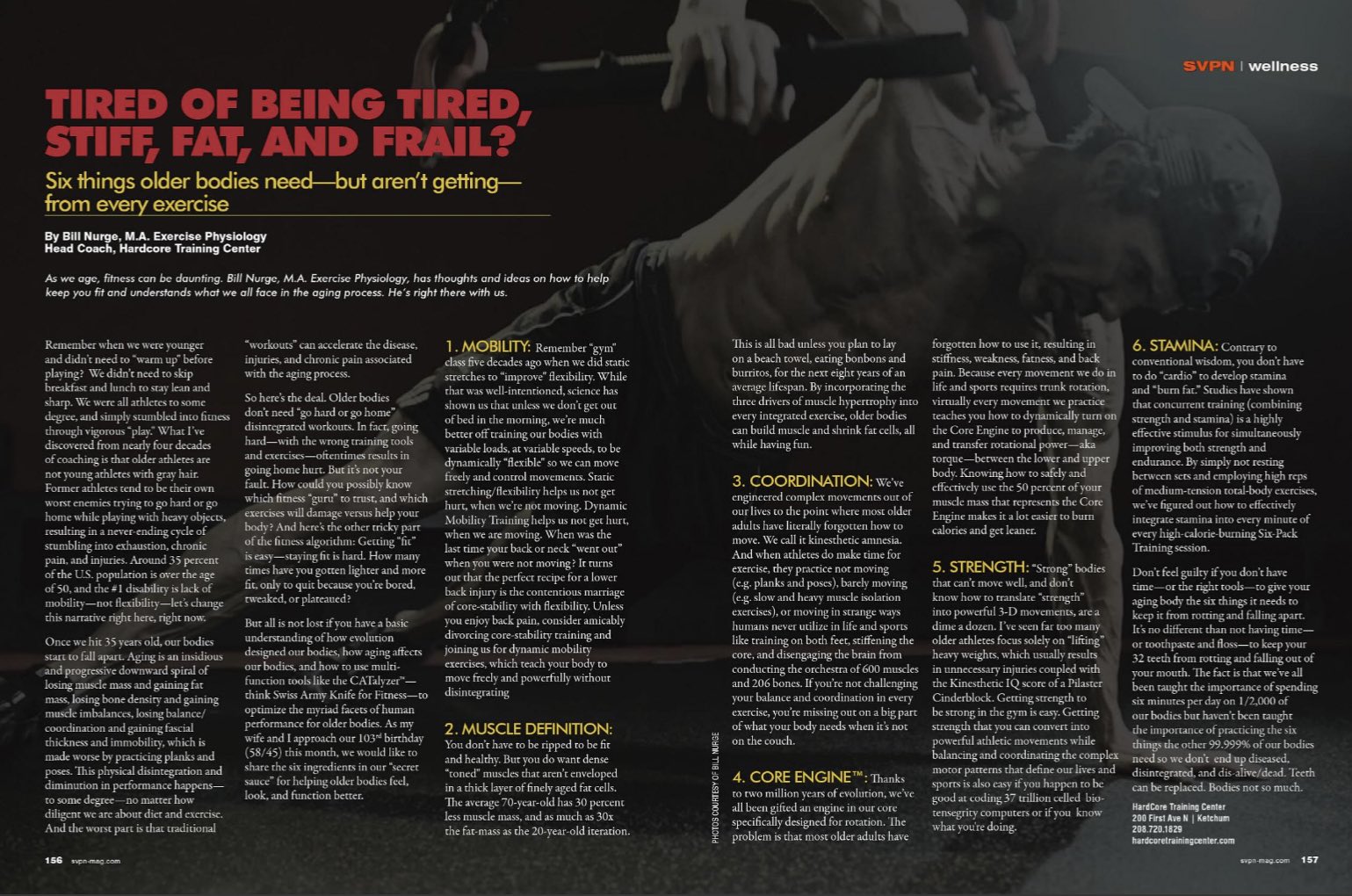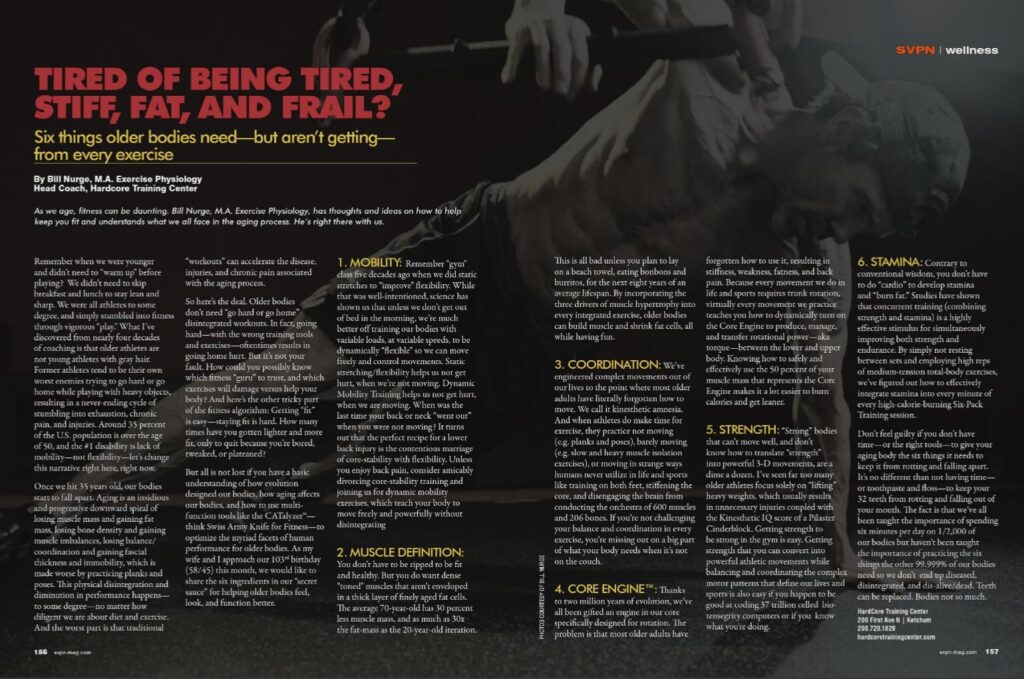 Tired of being tired, stiff, fat, and frail?
Bill Nurge 59 years old and in the best shape in his life talks about his secrets of how to keep his body stronger and younger while he grows older.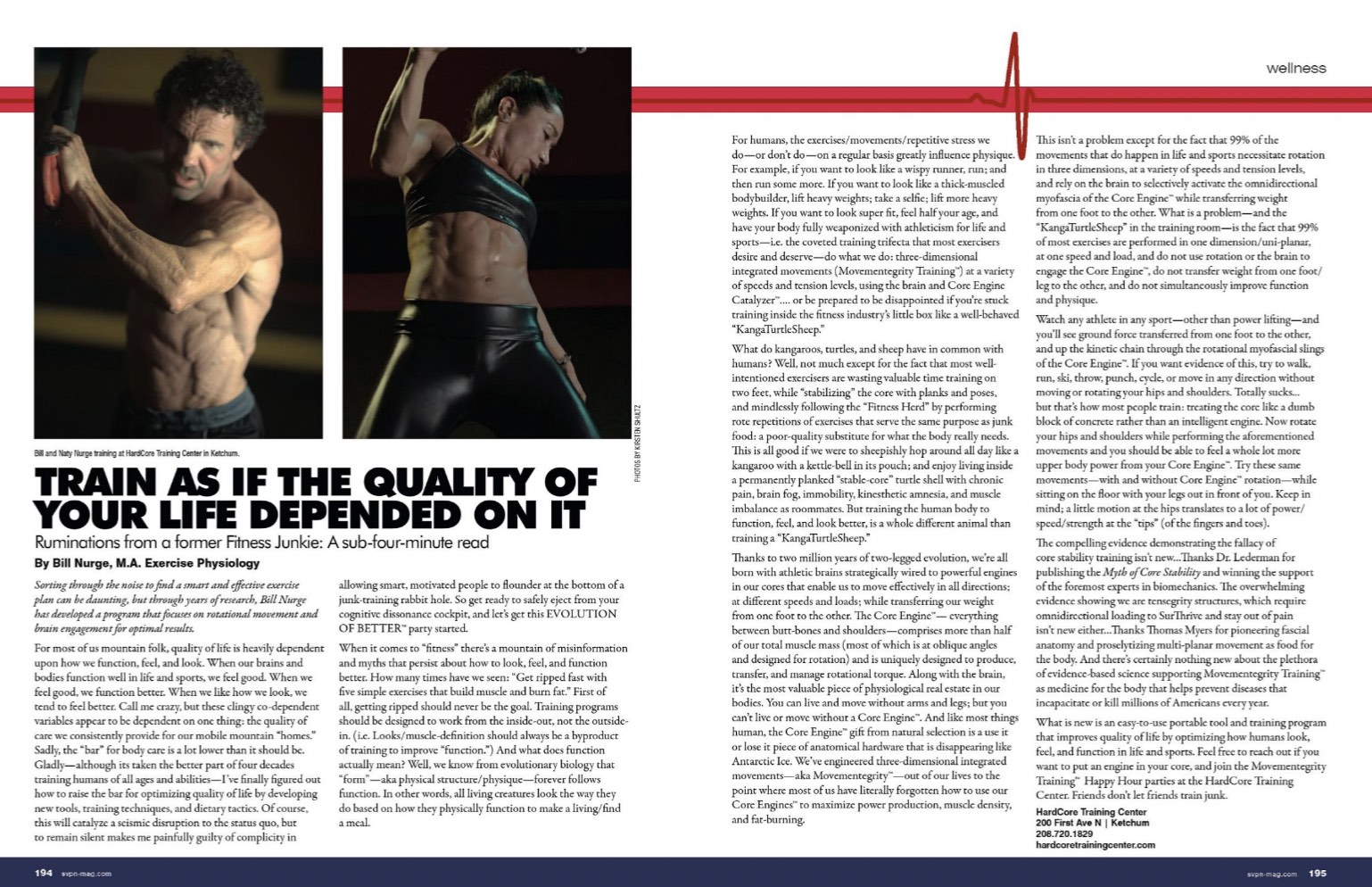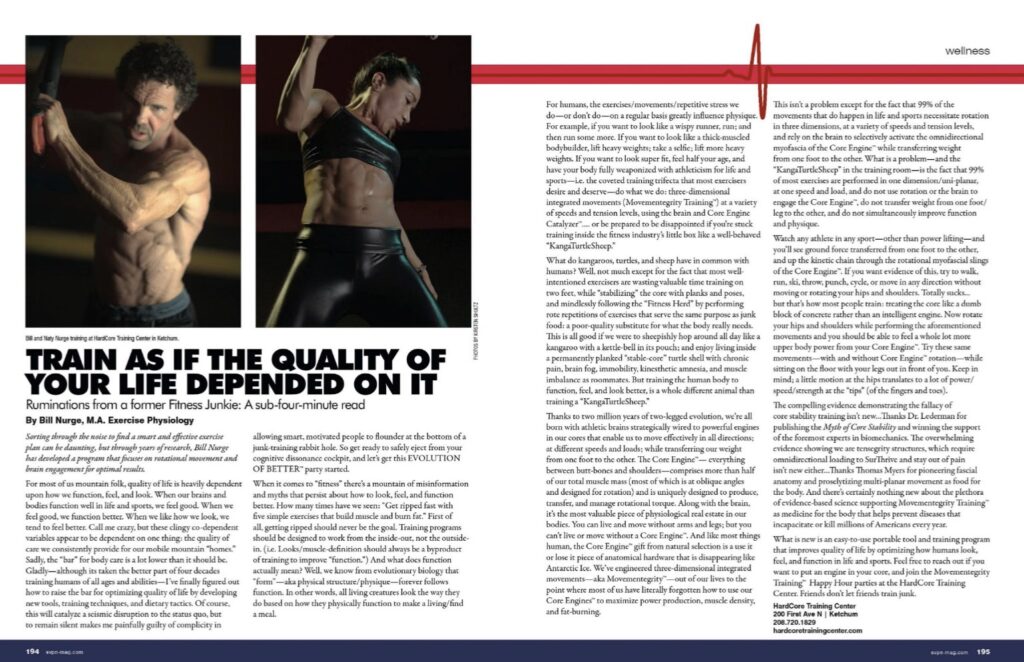 Train as if the quality of your life depended on it
When it comes to "fitness" there's a mountain of misinformation and myths that persist thru time, even when we witness a stiffer, uncoordinated and more injured population…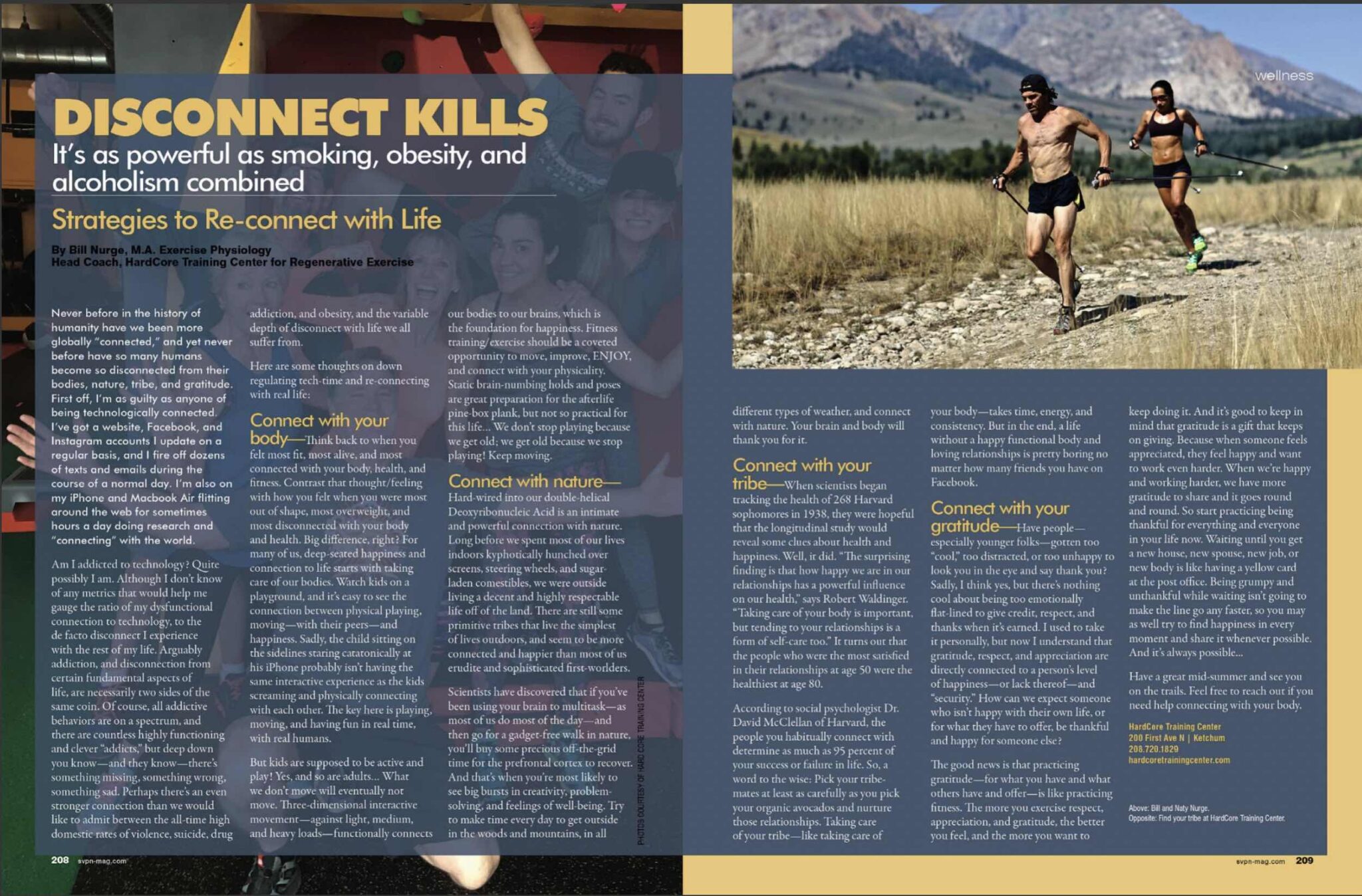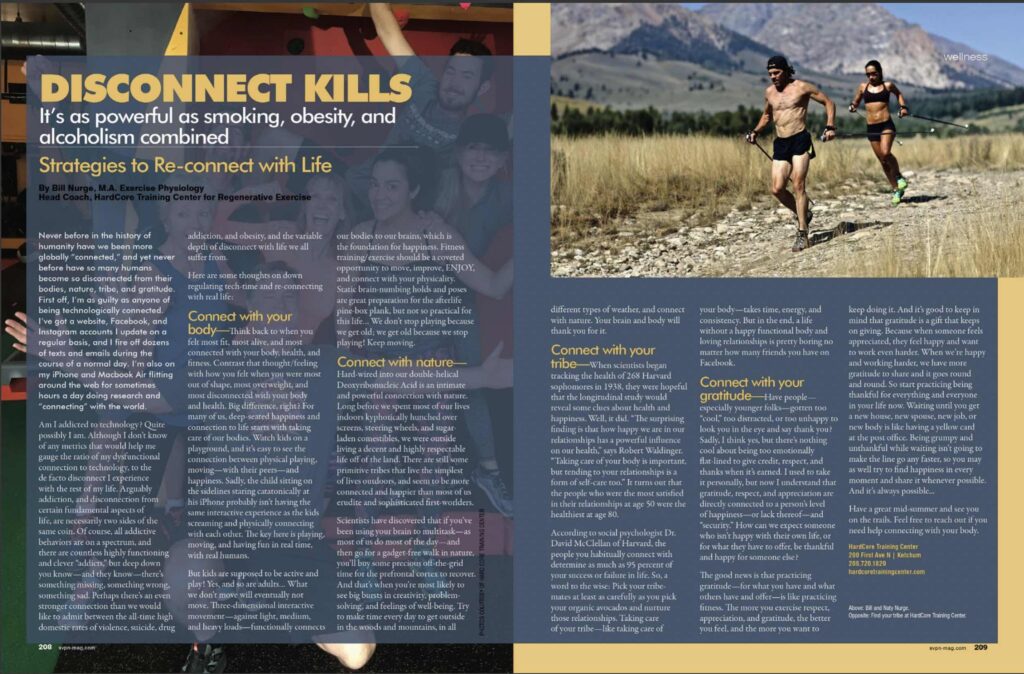 Kids are supposed to be active and play! Yes, and so are adults… What we don't move, will eventually don't move. At Hardcore Training center we use movements that functionally connects our bodies with our brains…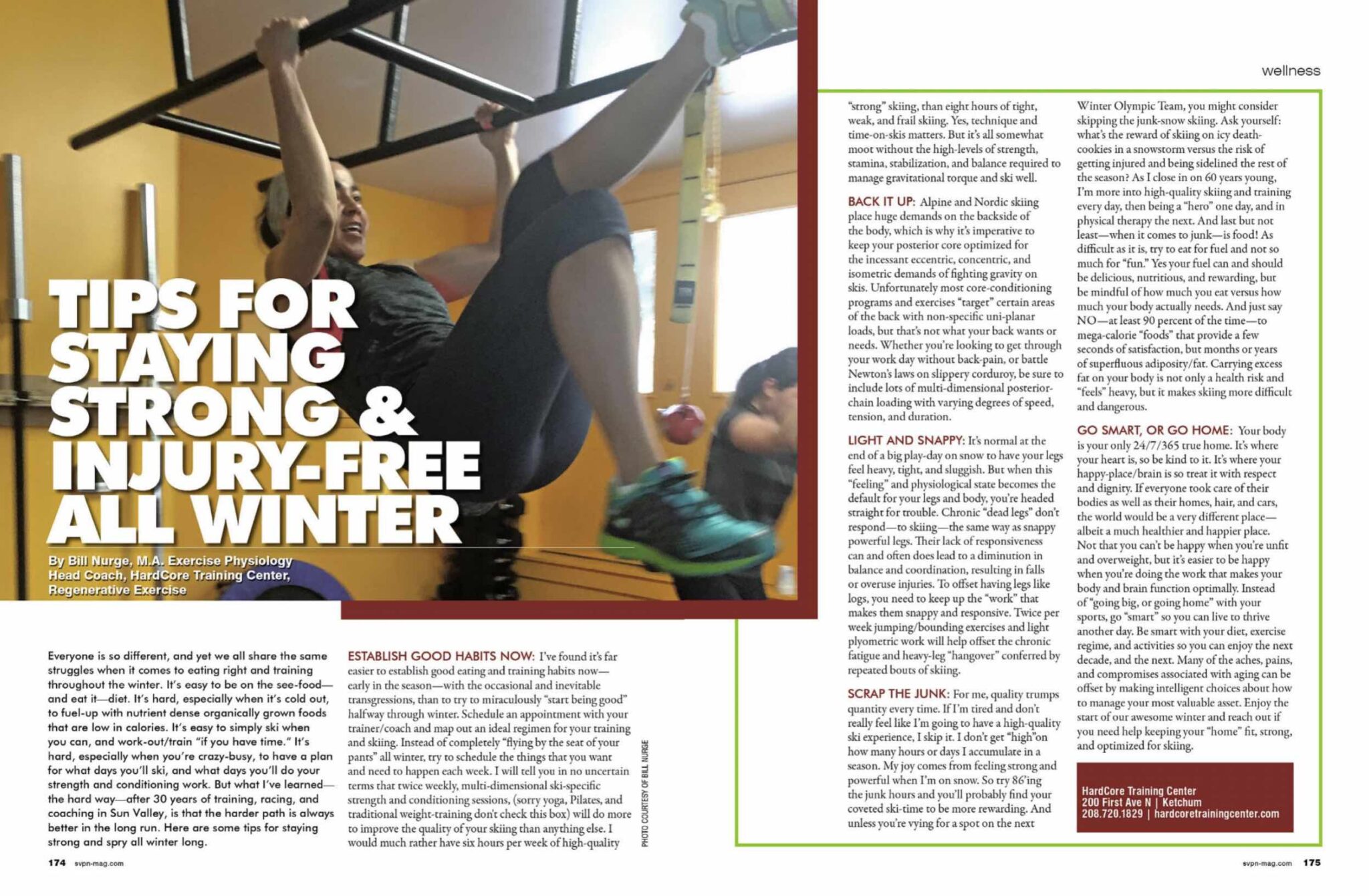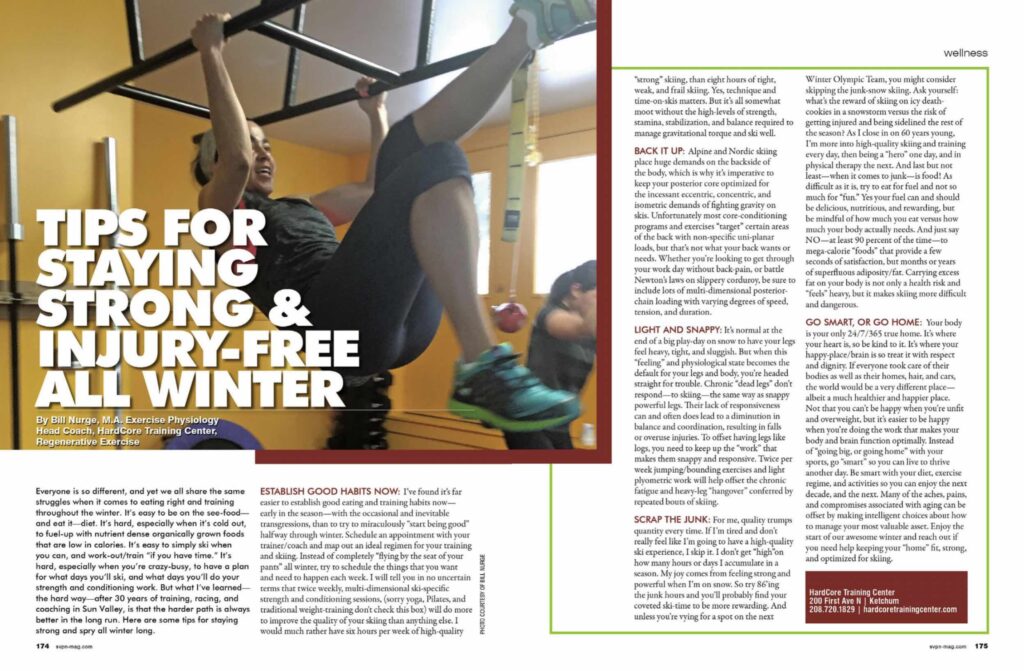 Tips for staying strong & injury-free all winter
I't's easy to ski when you can and workout/train "if you have time". But what I have learned after 30 years of Training & Coaching, is that the path is harder "if you don't find the time.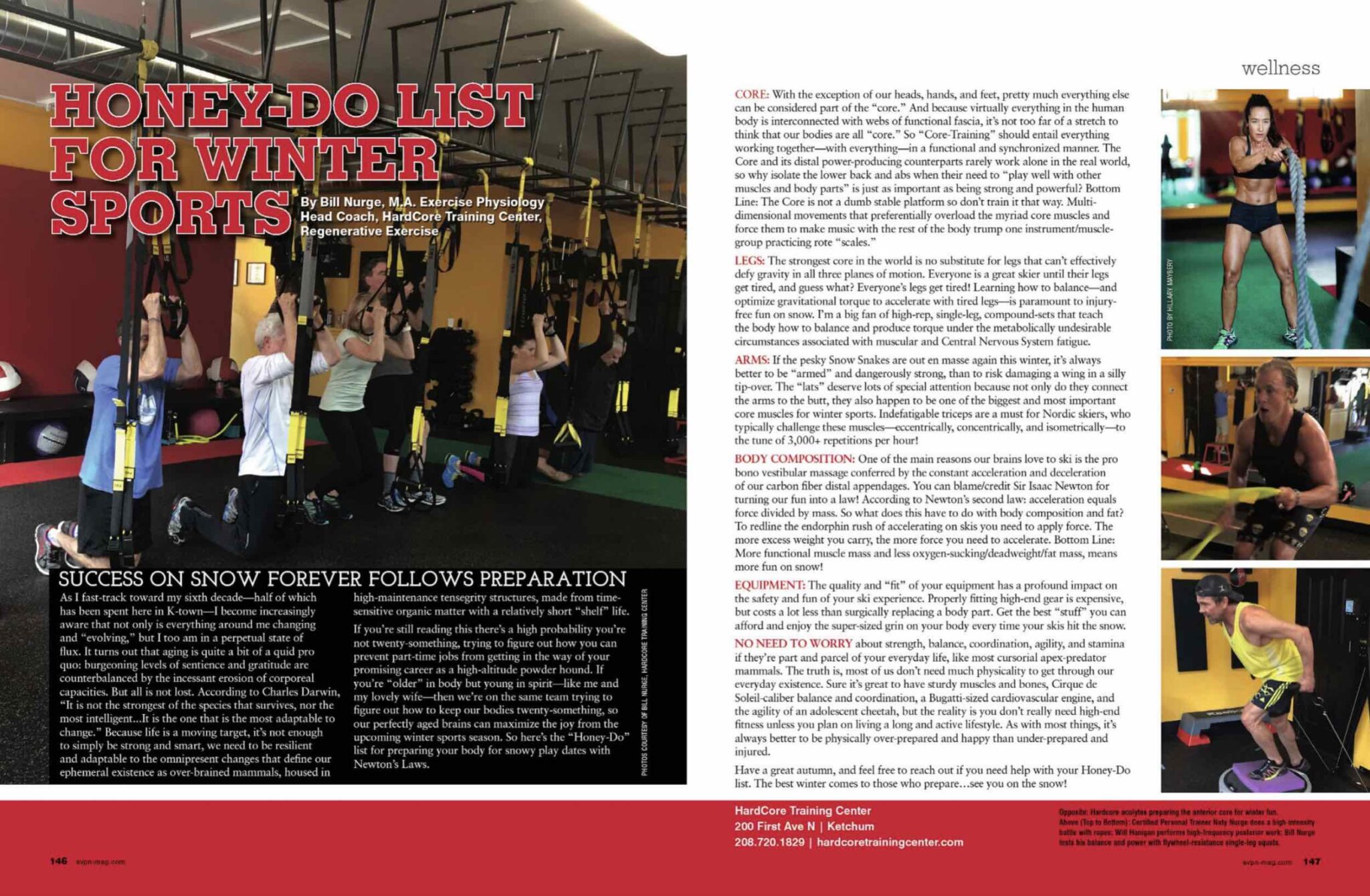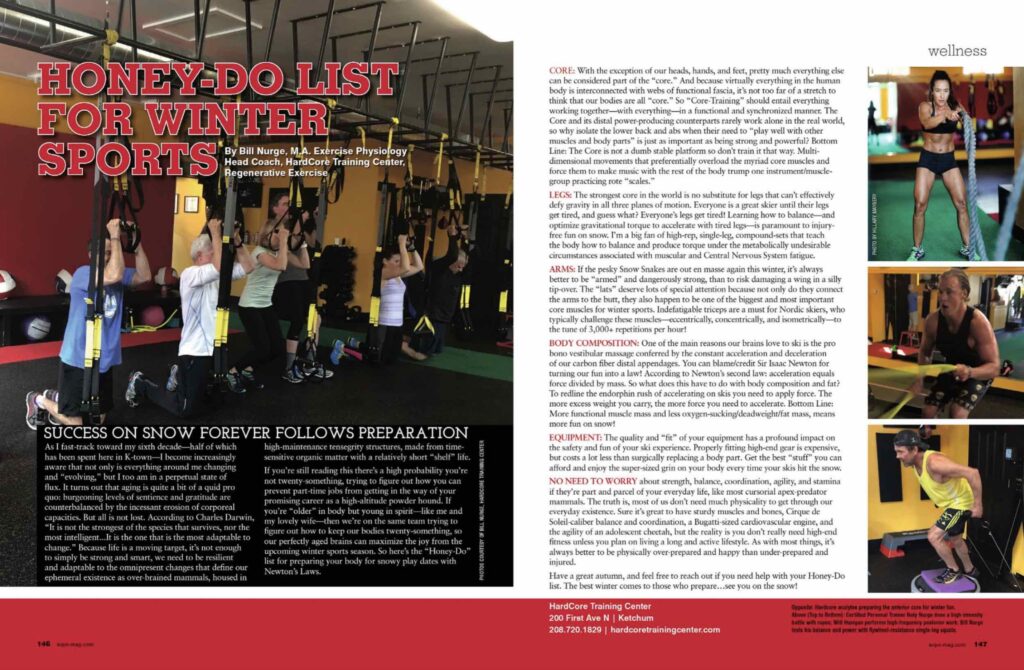 Honey do list for winter sports
If you are NOT in your 20s anymore, and your injuries from falling don't get better in 2 hours anymore… I'll suggest to read this article to enjoy the entire Snow Season.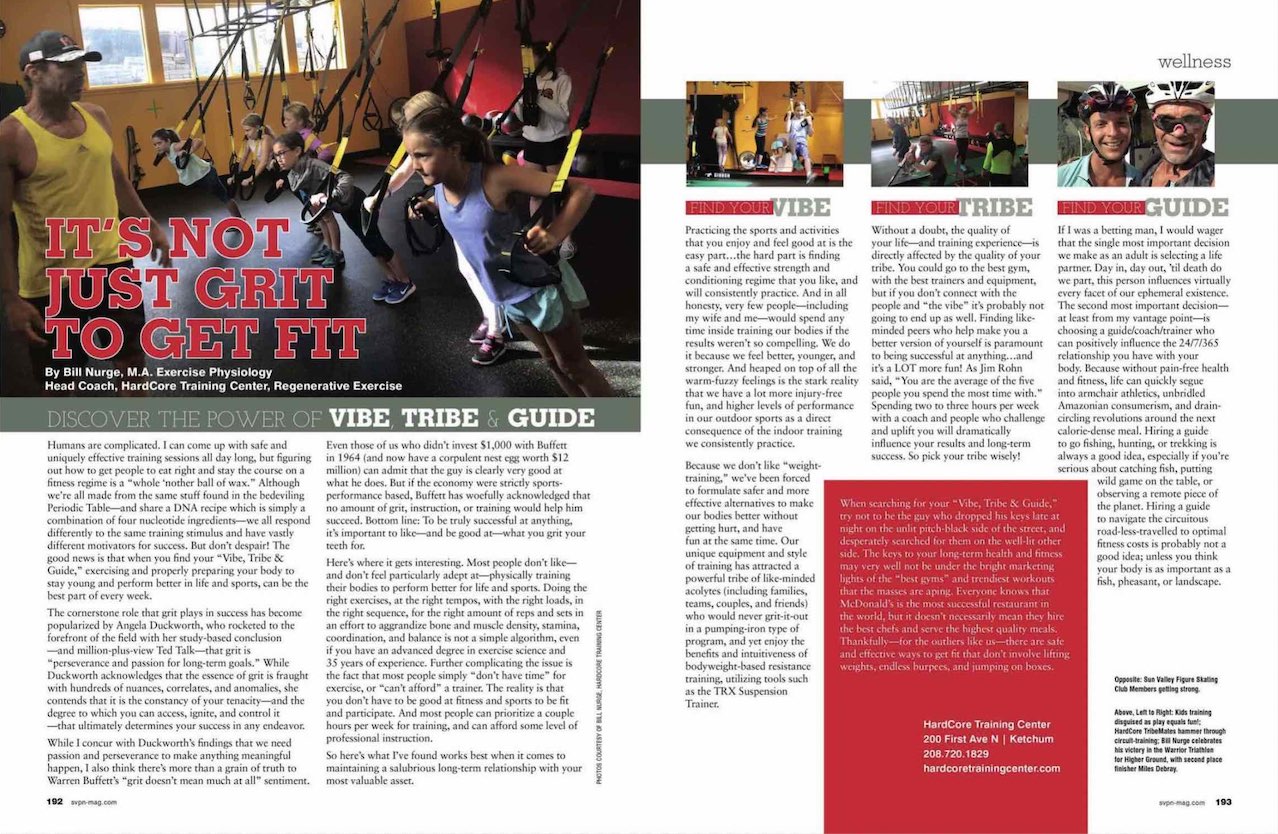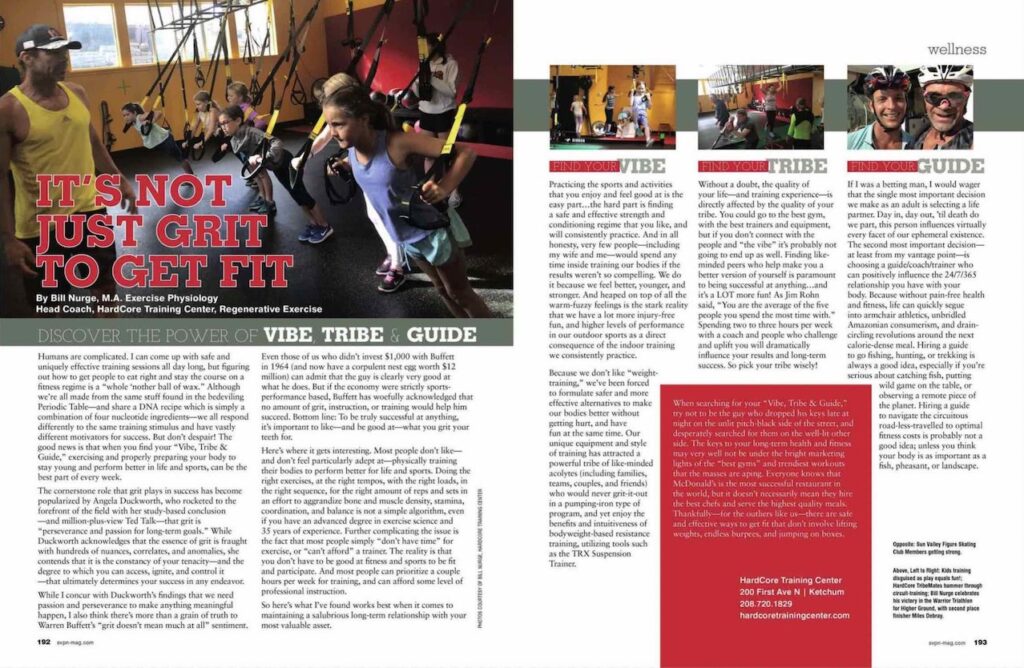 It's NOT just The Grit to Get Fit
With 40 years of experience training clients all ages and skills, Bill Nurge tells you in this Article what he found work best when it comes to maintaining an unbreakable goal to train your body.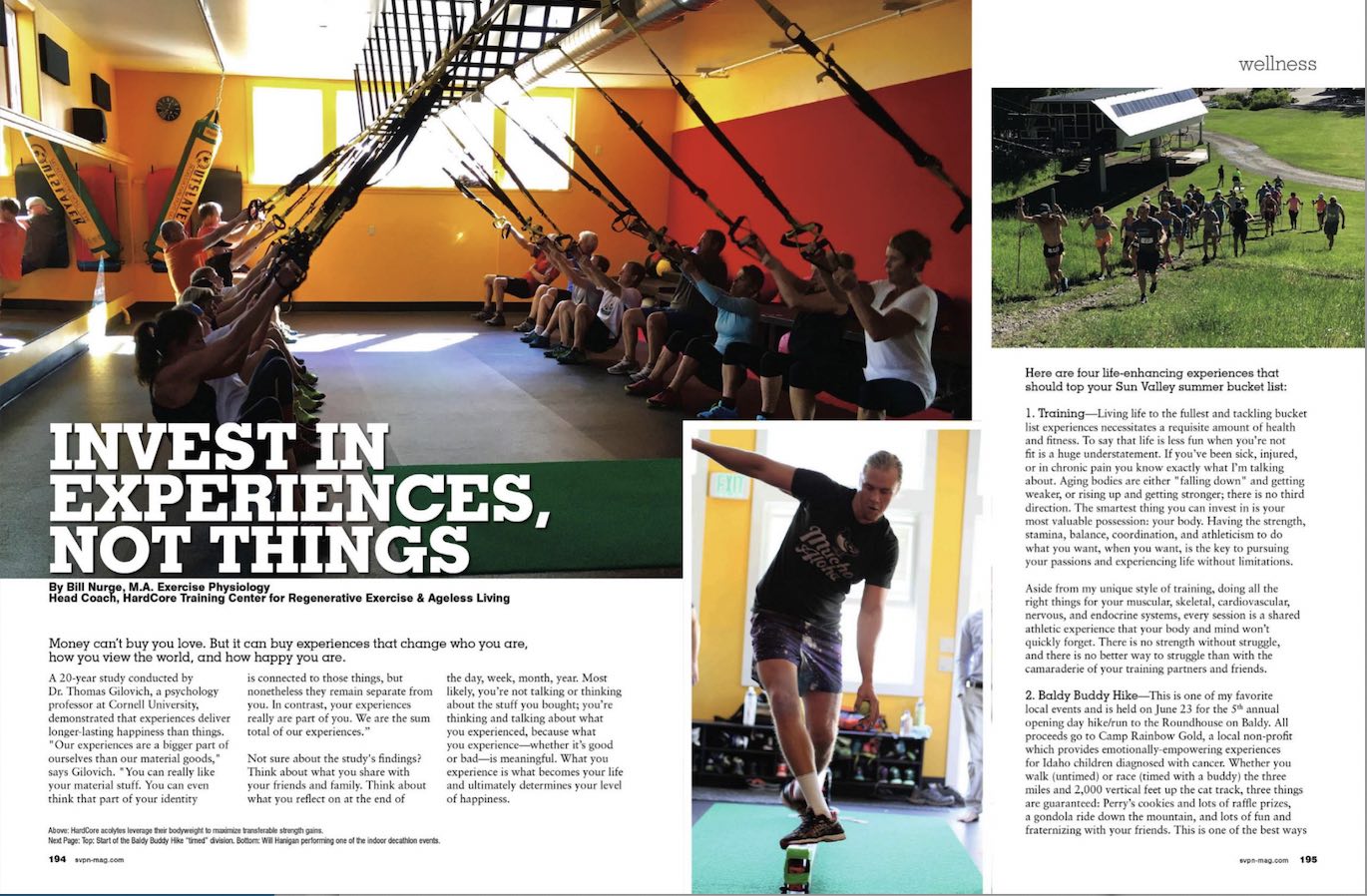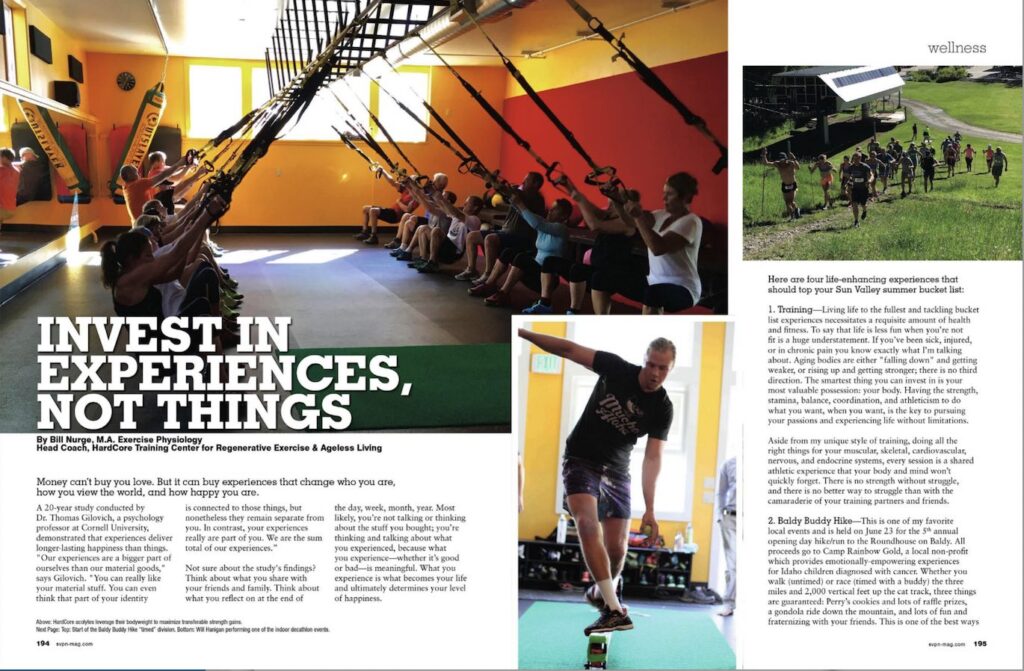 Invest in Experiences, Not Things
What you experience becomes your life and determines your level of happiness. If you live in Sun Valley, here are my favorite outdoor events for summer, so your fitness becomes a meaningful experience.